2
At this year's Tokyo Auto Salon, Lexus has revealed the RZ Sport Concept.
RZ SPORT CONCEPT (Produced by Masahiro Sasaki)
Base Vehicle
Specifications
Dimensions (compared to base vehicle) Overall length 4,883 (+78) mm x Overall width 1,985 (+90) mm x Overall height 1,600 (-35) mm
Torque Not measured
Output 150 kw for both front and rear
Drivetrain DIRECT4
Body color
Exterior
Custom aero parts (front and rear bumper lower / side rocker aero parts, front and hood aero openings, rear twin carbon spoiler, overfenders)
Interior
Tires & Wheels
295/35R21 tires 21 inch / 11J wheels (Volk Racing GT090)
Suspension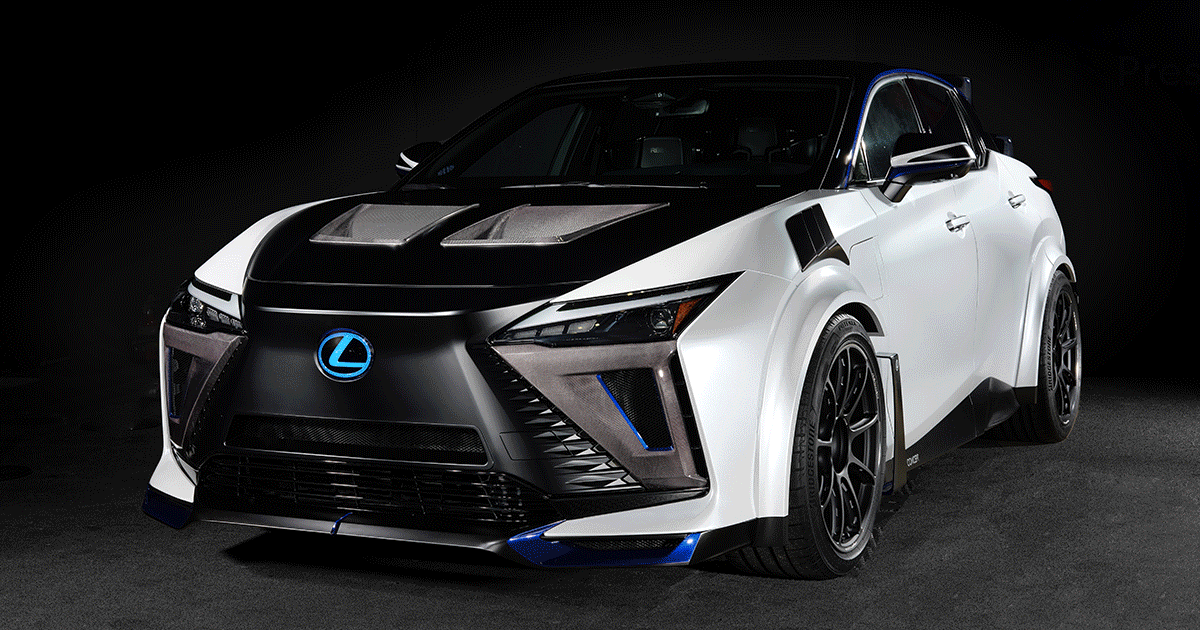 Lexus will exhibit the "RZ SPORT CONCEPT" and "LX 600 'OFFROAD' TEAM JAOS 2022 ver." at Tokyo Auto Salon 2023, to be held at Makuhari Messe, Chiba City, for three days from Friday 13 to Sunday 15 January 2023. The brand will also debut the "RX OUTDOOR CONCEPT", "ROV CONCEPT 2" and "GX OUTDOOR...
global.toyota
RZ SPORT CONCEPT (Produced by Masahiro Sasaki)
The "RZ SPORT CONCEPT" will be on display offering the unique driving experience of a battery EV combined with the joy of customization, while still contributing to the realization of a carbon neutral society. Based on the first dedicated Lexus battery-electric model "RZ", this model is equipped with high output 150 kw motors in the front and rear to achieve even more powerful driving performance. The vehicle has been lowered by 35 mm and features custom aero parts, larger diameter tires and full bucket seats in both the front and rear.
Under the supervision of racing driver Masahiro Sasaki, who was involved in the development of the RZ, this model offers improved driving performance and the added joy of customization. The exterior color "HAKUGIN" is based on a pure, clear white base that produces a delicate shining texture when illuminated by light, while the blue accent color evokes the clean and dynamic performance of battery EVs, accentuating the sporty image.